Product Lines
Quality Feed & Garden Company concentrates on three distinct home & garden lifestyle areas outlined in the pages throughout our website:[spacer height="20px"]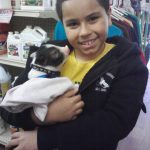 Pet and livestock care – We carry natural and organic foods for nearly any animal from pets to farm animals to exotics.  You will find all the supplies you need to keep your animals well-groomed, healthy, happy and strong![spacer height="20px"]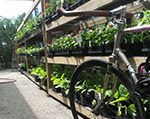 Gardening – We are dedicated to helping our customers grow bumper crops of vegetables, delicious fruits, and to have enviable lawns and landscapes.  We know soils!  Soil is the foundation of good gardening.  We can help you build the best soil for any type of garden.  We offer one of the largest selections of natural and organic vegetable seeds; vegetable and herb plants; fruit, berry, nut and shade trees in the region.  We carry a complete selection of organic fertilizers and related products to help customers grow bountiful crops and beautiful landscapes.  We also offer Bonsai Trees for customers inclined to raise living art![spacer height="20px"]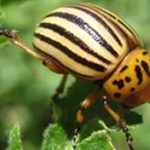 Pest & Disease Control – Everyone must occasionally deal with weeds, harmful insects, sick plants, or unwanted visitors such as rodents, opossums, or raccoons.  We can provide the assistance and expertise to help you solve these tricky problems.  We carry both organic and synthetic solutions to rid your home & garden of unwanted pests.[spacer height="20px"]
---
Services
In addition to these Home & Garden basics, co-owners Ken Cousino and Chris Bules love getting involved in the community as teachers and motivators!  Our services include presentations, seminars, and store tours.
We can speak to your group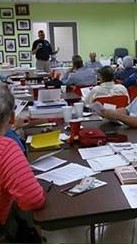 For more than 25 years now, Quality Feed & Garden Company owner and professional public speaker Ken Cousino has visited with groups around town to share his expertise on a variety of agricultural subjects.  Ken is a popular speaker at agriculture functions, garden clubs, neighborhood meetings, and social programs.
Call today at 713-862-2323 to schedule a time for Ken to meet with your group or organization.  He welcomes your ideas and the opportunity to brainstorm with you on a topic your attendees would enjoy.  Choose from some of his already popular seminar topics, or request a custom presentation for your group!
Possible Speaker Topics Include:
Making your Urban Backyard Productive
No Till Gardening
Bonsai for Beginners
Fruit Trees for your Yard
Growing & Pruning Fruit Trees
Home & Garden Pest Control
Urban Beekeeping
Container Gardening in Houston
Organic or Synthetic Gardening Choices
Soil: the Key to Successful Gardening
Raising Chickens in the Urban Setting
Backyard Bird Watching
Understanding Animal Foods & Feeding
Attracting Wildlife To Your Yard
Growing & Using Herbs
You can tour our store
Children and adults alike LOVE our store experience!   Many people who live in the city have never had the chance for a close and intimate personal experience with a bunny or chicken.  A tour of our store offers that and so much more!
If your school or group is interested in touring the store, contact us for details.  There's plenty of parking for cars and buses alike, and facilities for an afternoon picnic after the tour.  Tours include hands on contact with livestock, the feed animals eat, seeds farmers plant, and more!
Ask about the Quality Feed & Garden Company coloring book for children!