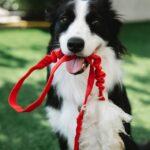 Healthy pets live longer, happier lives.  Our goal is to help you keep your pet as healthy as possible through proper nutrition, supplements, and timely, affordable veterinary care.
Medications and Wormers

Feline Advantage, Canine Advantix II, and Frontline Plus for Dogs and Cats

Vaccines & syringes
Vitamins and mineral supplements
Nutritional supplements for hip and joint care, sensitive skin & tender stomach
Treatments for fleas, ticks, mange, skin problems, infection, and wounds
Milk replacers — KMR, Esbilac, Milkmaster & Land O Lakes ProNurse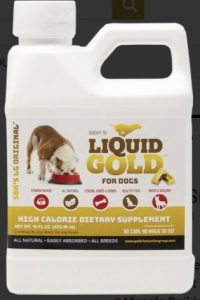 Check out this great new all natural supplement!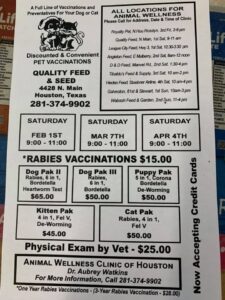 Quality Feed & Garden hosts a veterinary clinic on the First Saturday of each month from 9:00 am to 11:00 am.  
Services include examinations, tests, and vaccinations.
Vaccination Schedule for Dogs