Ready for a new addition to your urban homestead?  We carry a selection of poultry, rabbits, pigeons & doves, and pet birds.  In addition, we carry all of the supplies you need to house and care for your animals.
Small animals make great pets!
They may not live as long as larger pets, but they offer all the same love and playfulness. We can help you with many small animals including:
Chicks
Chickens
Ducklings
Goslings
Turkey poults
Guinea keets
Quail
Pheasants
Pea Fowl
Bunnies
Hamsters
Guinea Pigs
Gerbils
Rats
Mice
Pigeons
Doves
Parakeets
Lovebirds
Cockatiels
Canaries
Quaker parrots
Finches
We carry everything you need for feeding and care
Fresh food is essential, and we offer selections to meet your needs including the Kaytee & Mazuri lines of small animal foods designed by animal nutritionists for small animals fed around the world! 
Does your pet require a special blend of ingredients? Provide us with a recipe, and we'll blend your animal food just the way you like it. 
Though many small animals require minimal grooming, we offer dry dust "shampoos" and grooming brushes to meet your grooming needs. Deodorizers are in stock and ready to help keep your pet smelling fresh.
Cages

Hutches

Nesting Boxes
Hideaways
Water Containers
Feeders
Running Wheels
Fresh Foods
Vitamins
Treats
Hay and Grass
Bedding
Break Away Harnesses & Collars
Aquariums (all sizes)
Looking for a chicken coup? We offer Ware livestock cages, and offer a custom coop that can be delivered to your home!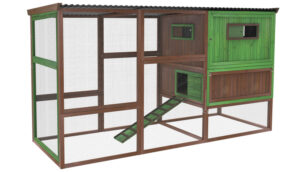 We are your expert providers for pigeons & doves
Quality Feed & Garden is the largest supplier of pigeon products on the Texas Gulf Coast.  For nearly 30 years, our store's owner, Ken Cousino, served as vice president for the homing pigeon sport in the Houston region.  Ken knows pigeons.  People far and wide call for his expertise and advice.
We're known for our selection of live doves and pigeons!  We buy from the public and never a supplier.  Availability is constantly changing.  If you're looking for a specific breed of pigeon, it's best to call the store before you make a trip!  If you have doves or pigeons for sale, call and talk to Ken about selling us some of your stock! 
Our doves include:
Diamond Doves
Ringneck Doves
Brown, Tangerine and Peach Pied Doves
Peach Doves
Tangerine Doves
White Doves
Pigeon Breeds often include, but are never limited to:
Racing/Homing Pigeons

Birmingham Rollers

Satinettes

High Flyers

Lahores

American and Indian Fantails

Egyptian Swifts

Modenas

Utility and Show Kings

Jacobins

Capuchins

Scanderoons

Dragoons