COVID-19 Update:
As an essential business, we are open to serve your pet, livestock, and garden needs. We are receiving new merchandise daily with no interruptions.  Feel free to call the store when you arrive if you would like curbside service, 713/862-2323.
We are doing our best, but this is NOT business as usual.  In order to protect our staff and our clients, and to comply with the Houston/Harris County guidelines, we ask all customers to follow the following protocol:
 One person only per vehicle only allowed in the store.
 Wear a mask covering your nose and mouth.
 Observe the 6 foot rule.
Please keep your children and elderly members of your family at home.
Violations of these guidelines may affect our ability to stay open to serve you.  We know that not everyone agrees.  Our goal is not to debate the guidelines, but to get through this together the best we know how.
If you cannot comply with these public safety guidelines, we will have no choice but to refuse service.  Stay healthy and safe everyone! Thank you!
Quality Feed & Garden Company is your go-to location for your pets, your livestock, and your landscape.
We carry premier feeds, grooming products & care accessories, plants, and a full line of garden care products.
Click on these tabs to see what Quality Feed & Garden can do for YOU!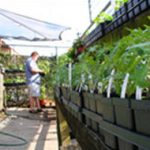 Houston's Garden Headquarters!  Vegetables, herbs, fruit trees, seeds, soils. fertilizers, pest & disease control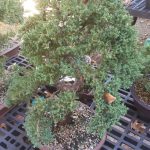 Everything for the bonsai hobbyist, from beginners to masters – trees, soils, pots, fertilizers, tools & training supplies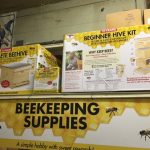 We carry a full line of supplies for urban beekeeping – hives, supers, smokers, tools, protective clothing, books, and more